Kokomo CEO News 5.18.18
---
Scott Pitcher /New Town Homes
Fortune Companies Inc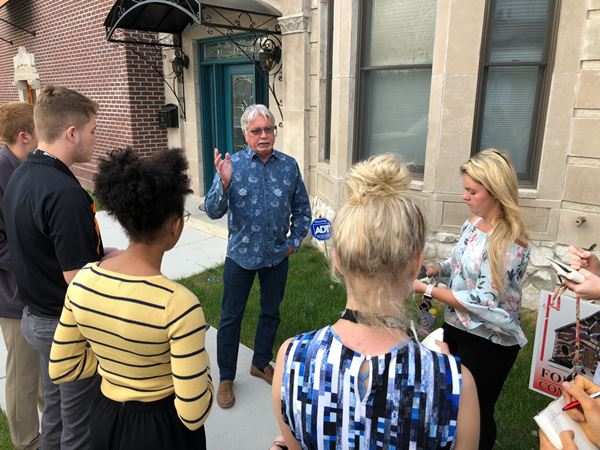 Scott Pitcher has been shaping downtown Kokomo since the early '80s when he turned a 100 year old firestation into an amazing office building that now houses The Hobson. He gave us a personal tour of his brand new $299,999 town homes behind the new YMCA. "I love this quote from Winston Churchill, 'First we shape our buildings and then our buildings shape us.'" When asked about his staying power he said, "Sometimes you just have to dig in and get mean--not give in no matter what!"
---
Tin Man Brewing
Amanda Lewton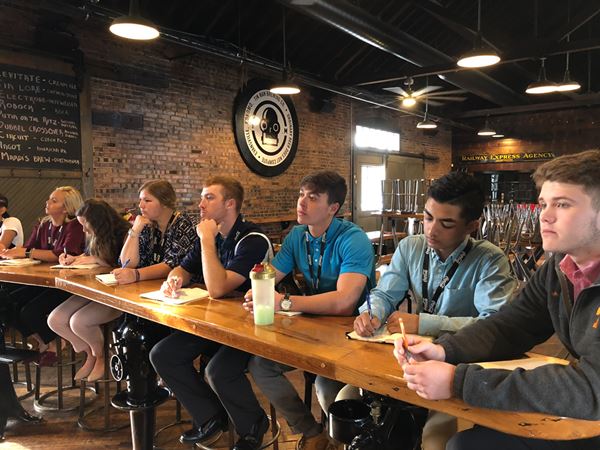 Amanda Lewton has created a new paradigm in Kokomo: a family-friendly, pet-friendly
brew house
where a family can play games while parents can enjoy an on-premises-created adult hoppy beverage. And people can
bring in
or
order in
their favorite food. They do one thing and do it well: brew and serve high-quality beer. "
We've hosted yoga, pet adoptions and battling robots with AndyMark! We're new in Kokomo and we've had steady growth--I hope that trend and people's interest in downtown Kokomo continues to rise."
---
Our Annual Meeting
Bel Air Events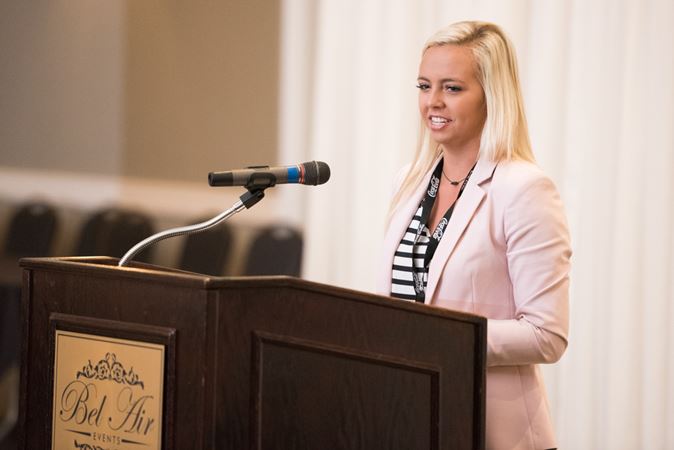 Wednesday was an incredible time of looking back on our year, thanking all of our great supporters and interacting with family and friends of Kokomo CEO. Andrea Peterson was awarded the Mike Stegall CEO Scholarship from Community First Bank. Mia Wallace emceed the event while Josh Hanlon, Brooklyn Hayes and facilitator, Morgan Young, shared about our year. We are forever thankful to investors, our Board, educators, mentors and the business community for making the Kokomo CEO experience the high point of our year!
And believe it or not, we just have one more week of school.
---