Kokomo CEO News 2.2.18
CEO Business Visits
---
Individual Business Spotlight
Mia Wallace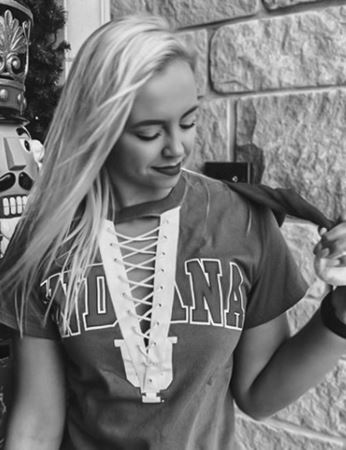 On Thurs we started the process of working on our individual businesses. These will be showcased at our annual Trade Show, Wed April 25th at Bel Air Events; it's free admission and open to the public.
Mia from Northwestern is working on a custom lace-up t-shirt business. Her target market is females of high school and college age, teens to twenties. She is currently working on trying to get the best supply and shipping costs.
Stay tuned, we'll have more updates---we hope to see you at our April 25th Trade Show!
---
Huge Vision!
Cross America / Terry Merrell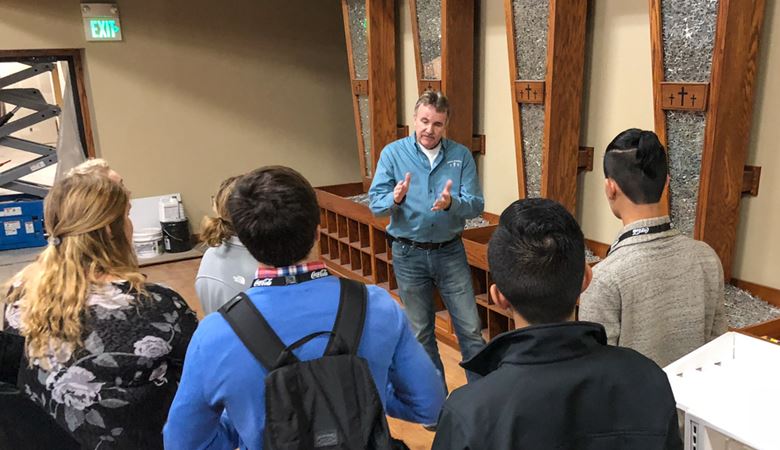 Terry Merrell, one half of the two Merrell Bros. gave us an eye-opening tour of Cross America, set to open March 17. It is a 501(c)(3) with the daunting goal of "Sending a Cross and Path to Salvation to every home in America."
"That's 44,000 zip codes, so this is a goal that I may or may not see realized in my lifetime."
It's an amazing 21,000 sq ft facility that includes eveything from a 400 seat auditorium, to a coffee shop, to an apartment that can sleep five. We were inspired by the size of their vision and how thoroughly they'd thought through their facility usage --an icredible display of entrepreneurship!
---
Accepting Applications
Who do you know who would be a great fit for Kokomo CEO next school year? Now is the time to tap them on the shoulder and point them to our website www.kokomoceo.com
On the very top of our website there's a "More Info" button to click.. The application is a simple online-fillable PDF. Please help us spread the word: Encourage prospective students to visit with us, so they can meet our current team and get a better idea of what CEO is all about.
Send them to www.kokomoceo.com
---