Kokomo CEO News 1.12.18
CEO Guest Speakers
---
CEO SUMMIT COMING FAST
Wed 24th 1:00-4:30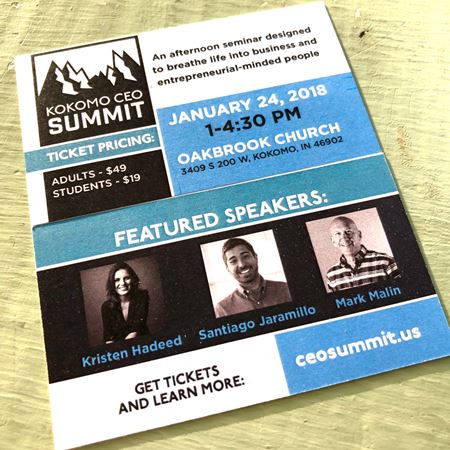 We've been working feverishly on Summit details since we got back from break! Everyone has been pulling hard and doing their share, including selling tickets. Do you have YOUR ticket yet? And who are you bringing with you? They'll need a ticket too!
We had a generous patron purchase 10 student tickets and asked us to give them away. We called The Crossing and they gladly took them all! That's a beautiful picture of how generous our community is! We won't let money keep anyone from attending who wants to go. If you know of someone who needs financial assistance simply contact one of us or our facilitator, Morgan Young, 765-461-8641.
We'd appreciate your help sharing the Summit within your circle of influence!
---
Zach Watterson Returns
2015 Kokomo CEO alumni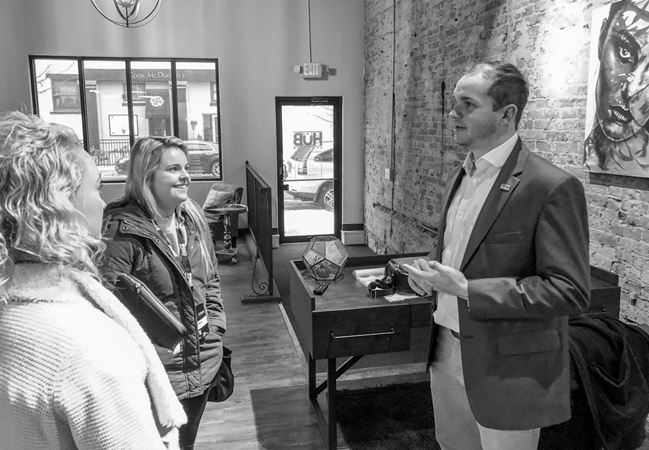 It's hard to put into words the impact that a former CEO like Zach has on our current team. We hear about success every week, but not from someone who sat in one of our chairs. He's recently added custom promotional products to his menu at Textrel.com and he's looking into the possibiliy of starting another business venture in New York, where he expects to be for several more years.
---
Mark & Tony Jansen
Jansen Tax Service & Asphault Sealing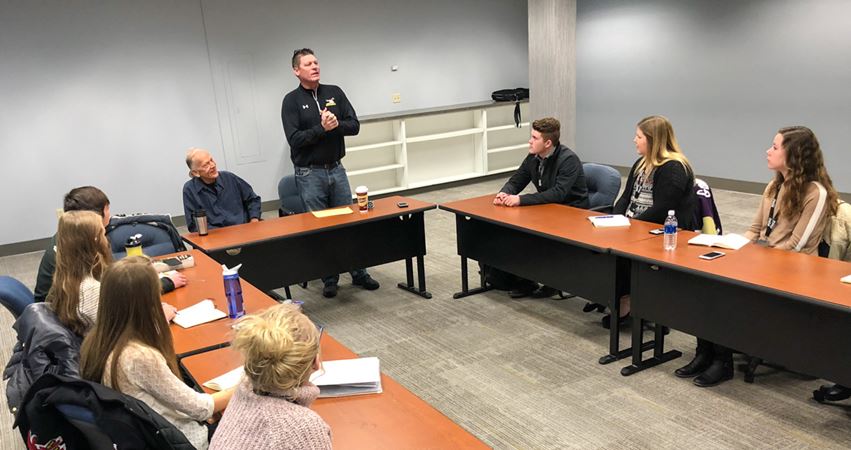 It was great to hear from the man who started it all 49 years ago (Tony or "T-Love") and his son, Mark, who has expanded it into a household name in Kokomo. There was plenty of wise sage life lessons from Tony and a few tears and a lot of laughs from two men who truly love and appreciate each other. It's easy to see that the "secret sauce" of their businesses is an authentic love and respect for the people they serve. (Mark's daughter, Brooke, was part of our 2017 CEO team.)
---